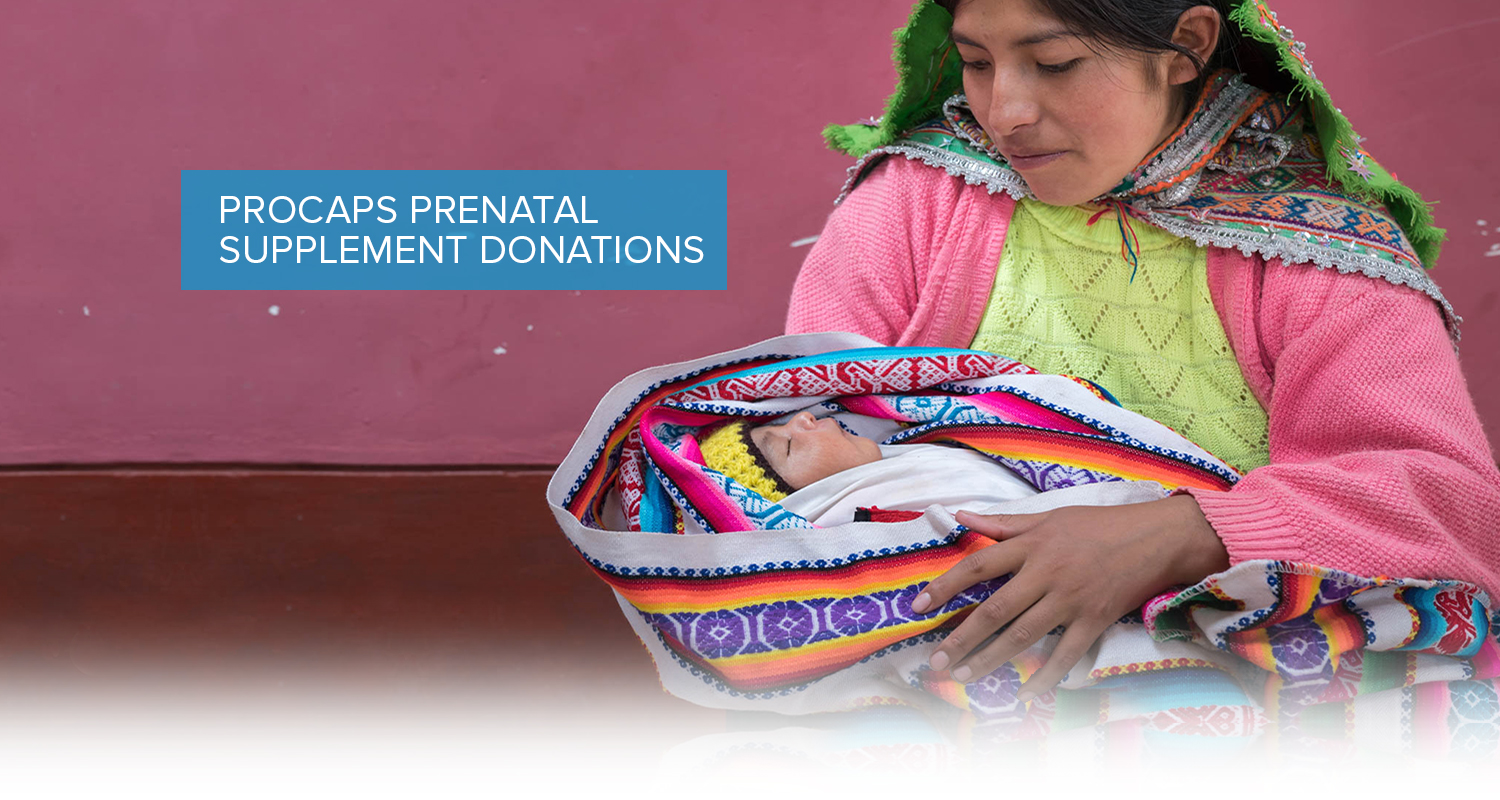 DONATIONS
38 Million One-Month Supplies of Prenatal Vitamins Donated (Over 1.5 Billion Capsules)
Life is already very difficult for so many newborns, but because of your support, we will ensure that over a million mothers will see their children born into a far less challenging world.
For every bottle of ProCaps Labs product purchased from HSN, we are manufacturing and donating a bottle of prenatal vitamins to a wonderful non-profit organization called Vitamin Angels, who will make sure these supplements will benefit pregnant women worldwide. In fact, about 20% of the donations benefit mothers and their babies in the United States.

There is no supplement that has a greater impact on life than a prenatal vitamin in the hands of a nutritionally-challenged, expectant mother. In the United States, we are blessed to enjoy the benefits of nourishing food and prenatal care. However, in developing parts of the world and even in impoverished areas of our own country, studies have shown that a prenatal vitamin makes an enormous difference – often life and death. In some cases, a prenatal vitamin might be the only consistent "care" that a mother and her future child receives and research has consistently shown that a prenatal vitamin makes a profound difference in the health and survival of both the mother and her child.

You have helped the Andrew Lessman Foundation and ProCaps Labs deliver over 38,000,000 one-month supplies of prenatal vitamins to women around the world. Vitamin Angels, our partners, and I sincerely thank and salute you! For more information regarding how you can help, please contact Vitamin Angels at

www.vitaminangels.org

or by calling 805-564-8400.
PHOTOS
PARTNERS
Special thanks to our generous partners who help make this possible